Bronze Plaques
Cast Plaques are an alternative way of putting a memorial or dedication into stone. Bronze or Aluminum are a good way to go if you have lots of wording, small lettering or rough surfaces that can be difficult to sandblast into. From war memorials, monuments and pet dedications, take a look here to see how bronze is another lasting alternative coupled with stone.
Peterborough Marble & Granite Works is proud to be partnered with Gemini Plaques and Matthews International to bring you the highest quality in cast products.
Cast Aluminum Plaque for Wilder-Rotary Park dedication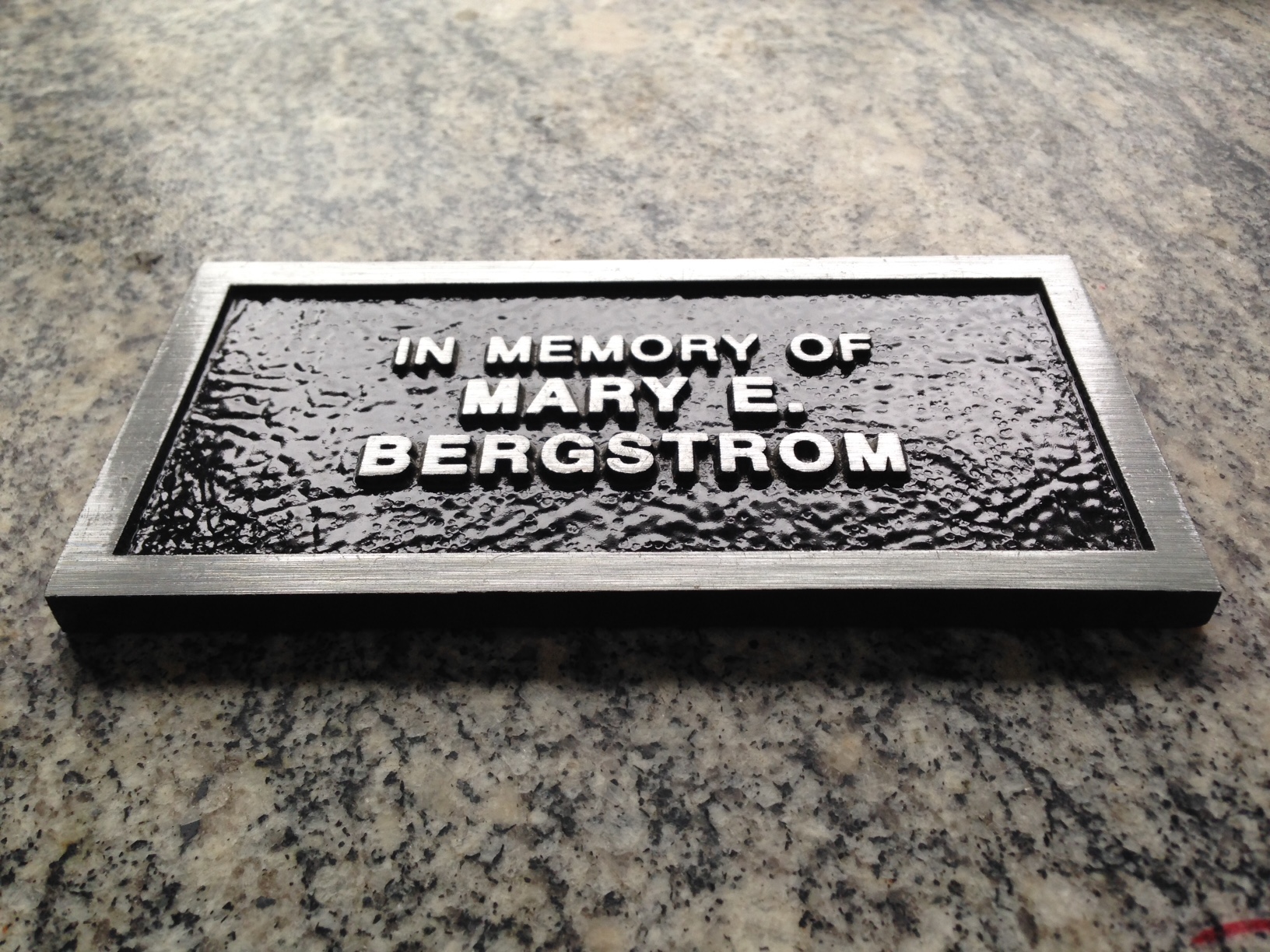 Front view and Angled view of small name plate plaque to see texture finished background, raised letters and border, click on image to change.
Custom Shape Cast Aluminum Rotary International cog set into a antique granite block
Joshua's Park - Showing a theme translated across three different plaques
Quartz Boulder w/ Aluminum Cast Plaque set on a Barre Gray Granite Base w/ Quartz accent boulder.
This beautiful testimonial to a historic mark and place in time shows the way border designs, customer artwork, and thoughtful details can be put together and created to suit any customers requests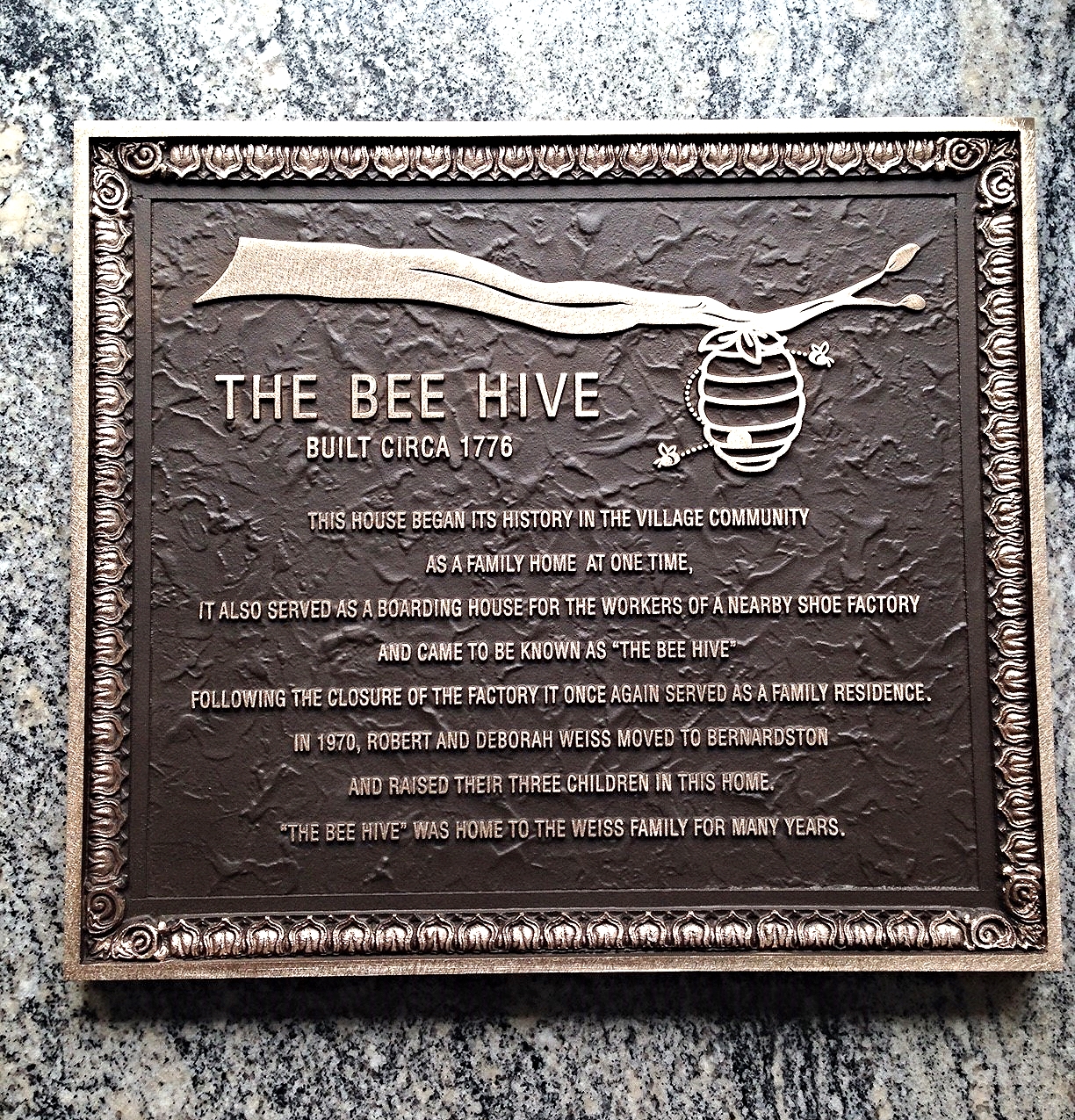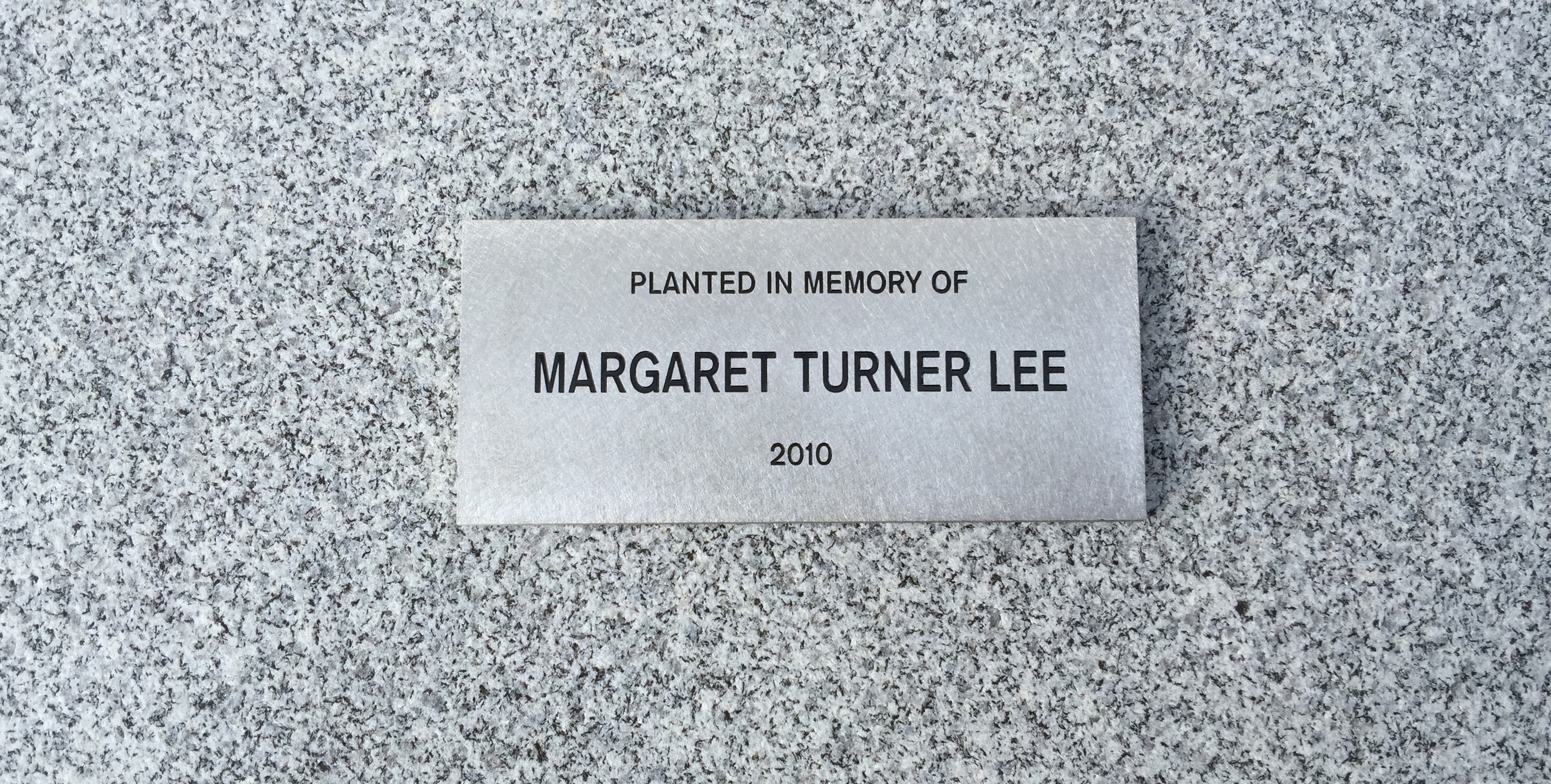 Below are side-by-side comparisons of different applications of how to portray photos and images. Everything from full color to full sculpted relief.
See the process of setting a plaque in the pictures below